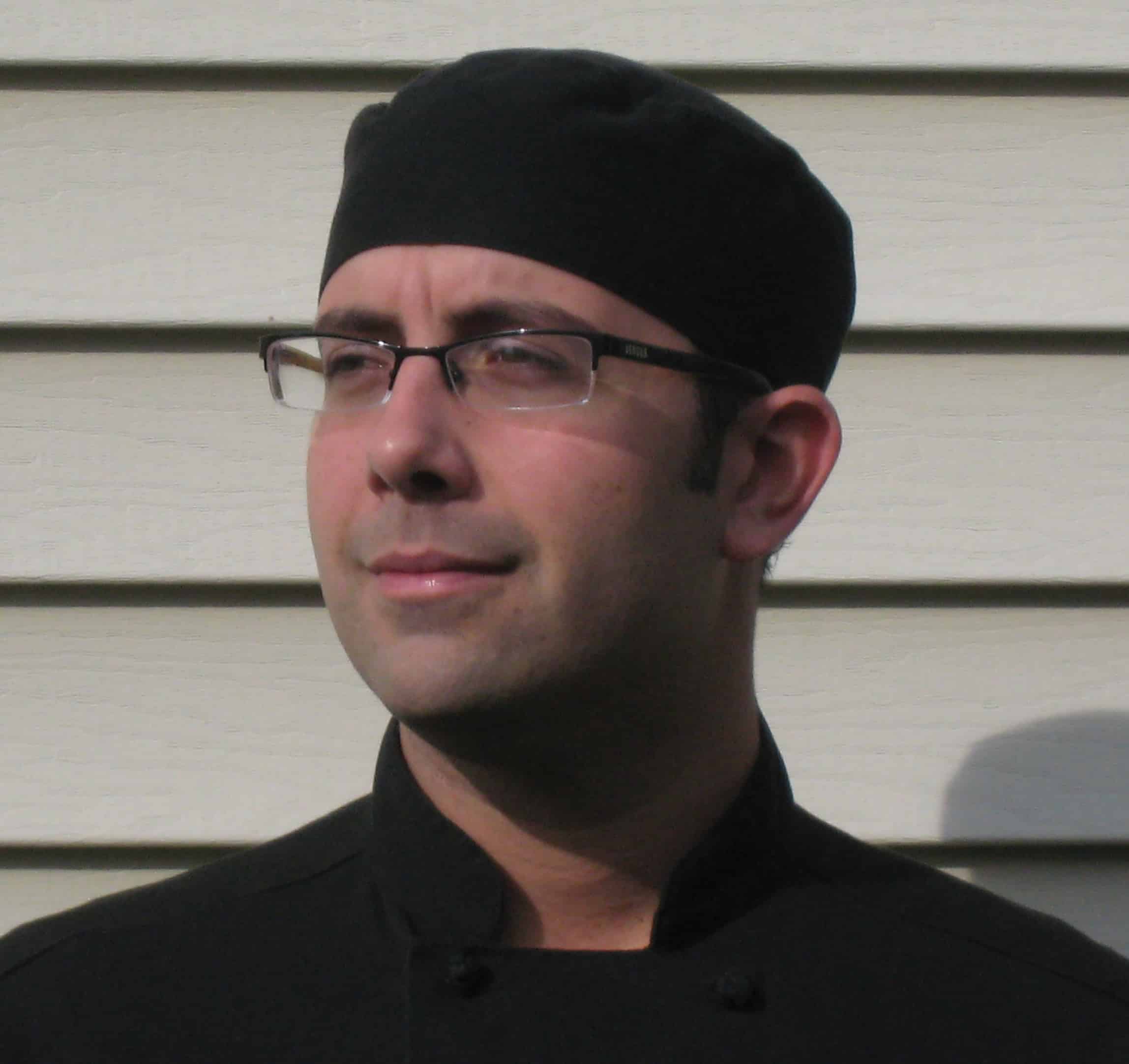 In Memory of Daniel Tracy
11/22/1977 – 09/29/2021
Please consider making a donation in Dan's honor
Daniel Tracy dreamt up the idea of The Iron Event back in 2010 and the rest is history. Over the past 10 years he was 100% in charge of planning each and every Iron Event from a small desk inside his room at a nursing home. In an attempt to continue his Iron Event legacy and begin a scholarship fund for the Culinary Arts any donation would be appreciated.
stephanie douglas
Message:
When I first met Dan at Elderwood when I first started my CNA job, he was the light of my shift every night. He was so funny and always had so much positivity even in the darkest of times. The memories we made in such a short time, I will always hold near and dear to my heart. He will forever be in my heart and he will always be missed. I must thank Dan's father for always being there and helping when needed, and for always thanking us as staff for being there 24/7 for Dan. Long Live Dan!!
Adi Barak
Message:
Dear Dan,
I'm so very sorry for your loss. Liz and I send our deepest sympathy to you at this difficult time. Your devotion to Dan and everything you did for him was amazing and I admire the strength that you both had in Dan's battle with ALS. May he rest in peace.
Anita Lakareber
Message:
With Deepest sympathy as you remember Daniel Tracy:
I briefly met Daniel through Gene Pohancsek, a mutual friend. Gene spoke so highly of Daniel and invited me to volunteer at The Iron event a few years ago.
In the short time that I interacted with Daniel at the event, he was welcoming and friendly. He was also vibrant and courageous. I was truly inspired!
Thank you Daniel for your delightful presence that you shared with the world. You continue to inspire many. You are missed. RIP
Jim & Janet Callahan
Message:
Dear Dan & Family,
We are so very sorry for the loss of your son.
May he Rest In Peace
With love & prayers
Jim & Janet Callahan
michael Uschold
Message:
Two of the strongest individuals I have ever known, Dan and Dan senior. Both dealt with the situation God gave them with such humility, love and vigor, fighting every moment not just for Danny but for all that suffer from ALS. It has been a blessing to know Danny and still is to have Dan in my life. God Bless.
Ryan Jablonski
Message:
You know I've always love attending Events that showcases the Best Food and the Best Chefs. Back in 2016, I actually found out about this Event like last minute too Late. 4 Days before the 6th Annual Iron Event happened at the Lafayette Hotel, while that was happening, I celebrated my 25th Birthday at Ristorante Lombardo on Hertel.
The following year, I asked for my Dad to get us tickets to partake in this Culinary Phenomenon. I loved interacting with other Foodies and the Chefs of course, while judging the Food in my own Way.
Attending the last 3 was Marvelous, I only interacted with Daniel 2 or 3 times I believe. I may have not known his personally but I without a doubt admire and commend both his Charisma and Courage of putting together a Phenomenal Event that brought together the Greatest Culinary Talents of the 716.
Chefs from all parts of the City and different areas and Suburbs getting together like a big Family Reunion just to participate in an Event to Raise Money and Awareness for a Serious Illness.
Such a shame that he is no longer with us, but he will be with us in spirit as we try and carry on Buffalo's Food Scene and the Iron Event itself for him in his Honor.
R.I.P. Daniel Tracy. !!!
Gene Pohancsek
Message:
Danny and I attended the same High School and were reacquainted in 2010 at our 15 year high school reunion. He knew I had Multiple Sclerosis (MS) and had the bravery to start a conversation with me about some of his own neurologic symptoms. He was starting to have difficulty walking and losing strength in his hands. He thought he might have Multiple Sclerosis. He asked a lot of questions, he was trying to make sense of what he was dealing with.
At the reunion we exchanged contact information and a week or so later he informed me of his diagnosis. It was not MS but ALS. From that point on our lives would not be the same. I made a personal decision; as long as I was able bodied I would focus on doing anything I could to assist.
He dreamt up the idea of The Iron Event back in 2010 and the rest is history. Over the past 10 years it was an honor to be a small part of helping Danny with The Iron Events. He was 100% in charge of planning each and every Iron Event from a small desk inside his room at a nursing home.
He had an eye for design, planning and organizing. He loved Disney, traveling, technology and gadgets. He was tenacious, stubborn and happy. He loved food, music and movies. He enjoyed life and it was a privilege to be a part of his life over the past 10 + years. He never let his disease define him; he was so much more than that. He will forever be an inspiration.
You are free my friend!
KAREN Moses
Message:
My condolences to the Tracy family I'm so sorry for your loss wonderful guy enjoy working with him I have many years with him anymore just like family and I know you are angel now and you'll be watching over us and your family so that being said forgotten gone too soon now you can fly away but I know you in a better place now may God continue this in strength to the family and your friends love you Dan peace and love till we meet again say hi to my mom and my family???
Karen Abel
Message:
Dan, a strong willed young man. My heart is sad that he suffered with such a horrific disease, ALS. Thank the good Lord his dad was such a loving caretaker. Rest in peace Dan.